Richland Bombers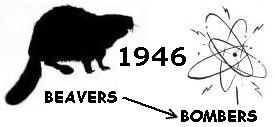 This site is dedicated to all our deceased classmates.
May they rest in peace.





Add my Email to the '46 home page
LADIES: Please include your maiden name
Change my Email address on the '46 home page



A B C D E F G H I J K L M N O P Q-R S T-U-V-W X-Y-Z

Alphabetical order by last name at graduation.
Click any blue/underlined "~~Email" to send email.
Click any deceased classmate's name that is
BLACK and UNDERLINED to see Bomber Memorial Page.




A
Marceline ARRESTOUILH Stock (deceased)




B
JackBadenoch, Bill BAIRD ~Email, HelenBeers, Dee BERGREN (deceased), Betty BERST Medlock (deceased) 1928-2000, PatsyBlack, RalphBloomstrand(MISSING), JeanBrandt, Betty BRAVARD (deceased), HowardBrewer, BarbaraBrodaczynski, Edwin BRODACZYNSKI (deceased)




C
EvelynCaldwell, AudreyCarey, EllisCarlson, RichardCarlson, DaveClark, JamesClatworthy~~Email, BeverlyClement, SterlingCline, Ray CONLEY (deceased) 1928-2004, Paul CROWDER (deceased) 1928-2004, BonnieCrume, KennethCundy




D
Genny DeSHANE (deceased)




E
Jon ERICSON, Donna EVERT Thomas (deceased) 1928-2003, Marjorie Ann EWELL




F
Jeane FARABEE Baldwin (deceased) 1928-2013, BeverlyFerney, MyrlenFinstad, LoreneFlicek, John FRANK (deceased) 1928-2008, CharlesFunk




G
BettyGallien, PatriciaGleason, Pat GLENN Sheely (deceased) 1929-2001, Bonnie GOFF Carlson (deceased) 1928-2008, ArvisGraham, MaryGray(MISSING), Betty GREENE Wood (deceased) 1947-2014, MarjorieGreene, HenryGruff




H
PatsyHafer, Bobby HALL (deceased) 1930-1984, DonHinkson, Darlene HUGHES (deceased)




I
Lois IVES DeHaven (deceased) 1928-2005




J
GeorgiaJenkins, Betty JOCHEN McAllister (deceased) 1928-2006, Betty JOHNSON Bennett (deceased) 1928-1999, HiltonJones~~Email, KenJones




K
Billy KEPPNER, Doris KILLAND Stippich (deceased) 1928-2012, Marjie KINGSLEY Moberg (deceased) 1928-2003




L
J.D.Lane, CharleneLangeEbbs, Martha"Marty"LarsonWilliams, DianaLinares, JamesLoftus




M
NancyMandell, DickMcCoy~~Email, BonnieMcGauvranShearer, CraigMeier, Lewis MERRYMAN (deceased), EvelynMeyerCrowder~~Email, ClarenceMiddleton, Harold MILLER (deceased)




N
RoyNevills, Vernal NIELD (deceased), Harriet NORTHROP (deceased), Pat NORTON Horne (deceased) 1928-2009




O
Darlene OLANDER (deceased)




P
Clem POWELL (deceased) 1929-2013, Leroy PYLES (deceased)




Q - R
AloisReider, Freeman RICE (deceased), OwenRoberts, AliceRogers, Charles RYDEN (deceased)




S
Parky SCHERMER Beard (deceased), NormaSchick, LaVon SCHMIDT Elquezabel (deceased) 1928-1997, Don SHEARER (deceased), "Bernie"/"Spence" SIMPSON (deceased) 1928-2005, DoraLeeSimpsonTalbot, DarrellSmith, EvelynSmith, JerryStevenson, George STULTZ (deceased), Betty SULLIVAN White (deceased) 8/30/28-12/27/06, John SULLIVAN (deceased) 1929-2010,




T - U - V - W
Jay ROLLIN Varvel (Honorary) (deceased 1924-2007

Peggy WANN (deceased), Bill WEST (deceased) 1928-1974, LoisWhite, Barbara WILKINSON (deceased), MartyWilliams




X - Y - Z
Doris YALE Casillas (deceased) 1927-2015,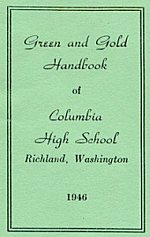 Handbook provided by Ray Conley ('46-RIP)





COLUMBIANS

Sagebrush Follies of 1946

The Year 1946

Class of '46 Sports Stuff







page started: 03/11/98
page updated: 01/21/15
Email the webmaster
CLASS OF 1946