Richland Bombers
CLASS of 2018





We don't even name names for this page... but this class has already distinguinshed itself and graduation isn't till JUNE!!

They are the 2017 WASHINGTION STATE 4A FOOTBALL CHAMPIONS

Coach NIEDHOLD (a '77 Bomber, BTW -- the Neidhold family bleeds green and gold. Bombers to the core, coach's mother is Maureen DOYLE Neidhold ('56). His dad was Jerry NEIDHOLD ('49-RIP).

Coach and his team have "RAFN" everywhere... figured out what it means: RESPECT ALL. FEAR NONE.

Link to this incredible Football season in 6 episodes.

Title: FEAR NONE: https://drive.google.com/drive/folders/17mviv2pAjt_ir_pcdFCMf0RncVkiLwx4

I would give credit to whoever put this together, I'll have to get that later... Can't remember... somebody will tell me and I'll add it later.... link at the bottom of the page to send me an email.

===================================

And now the basketball team seems to be in "ON TO STATE" mode. Just look at these proud Bombers!!!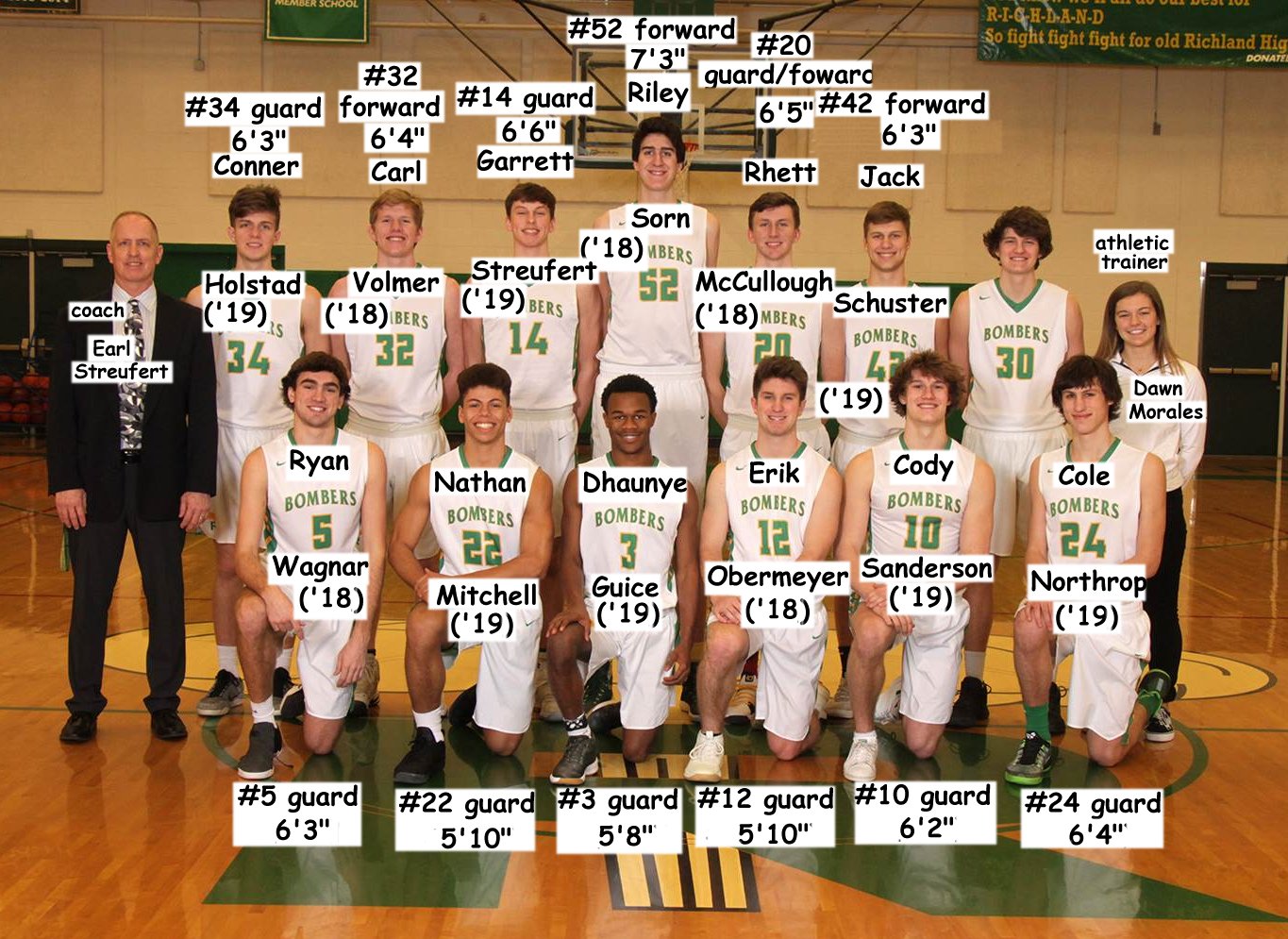 And this from the program for the game against undefeated Gonzaga Prep Friday night (2/16):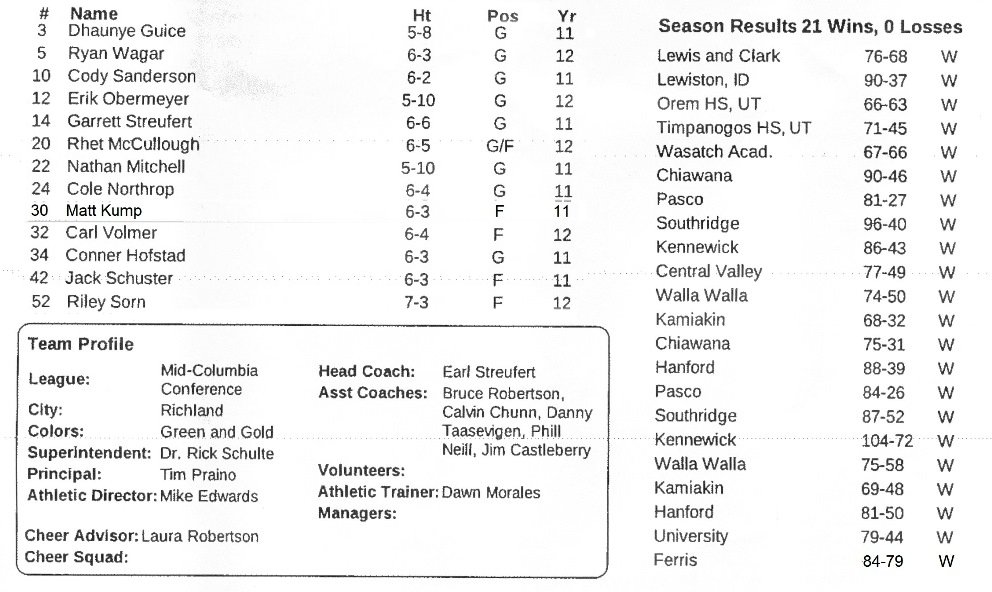 Will add names and other information as we recieve it.






Page started: 02/13/18
Page updated: 02/13/18

Email the webmaster
2018 Home Page